Wizard School After Dark - April 1st
Doors open at 7:00pm


Must be 21+ and have valid state ID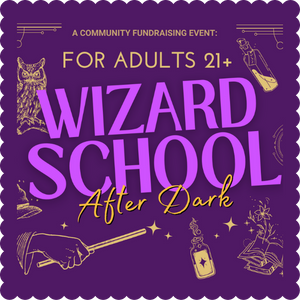 Your invitation to Wizard School has finally arrived at this month's Big Night Out at the Museum!

Featuring:

Spend a magical evening at the museum filled with:
Silent Disco
Potions After Dark (Drinks and Cocktails)
Fortune Telling
Witch Dance
Aerial Arts After Dark
Artisan's Night Market
Funagain's Den of Dice
House Cup Contest!


Dance to the music, sip the monthly signature cocktail, catch a show, taste test a craft beer, try a hands-on experiment – all while exploring the museum's permanent exhibit halls.

Dress in House colors of gold, purple, blue and green is highly encouraged

Mark your calendars! Or Register Today to get advance tickets.